Youngsoft at Pravasi Bharatiya Divas 2019

Youngsoft has created an exclusive virtual reality application through which people, with a smartphone/oculus and an internet-connected location, can experience spiritual pilgrimage sites as if they're present in person. In this initial release, the app is available to use on Android, iOS, and Oculus devices. Users around the world can experience virtual darshan (prayer practices) at the Shri Kashi Vishwanath Hindu temple in Varanasi, India. The app will be further enhanced, to let users remotely perform Pooja and Abhishek prayer practices in the virtual space and to get personalized VR experiences.
People can download the app and put an Oculus Go/ Oculus Rift / VR Headset and head into the spiritual pilgrimage. For more information please visit kashi.youngsoft.com.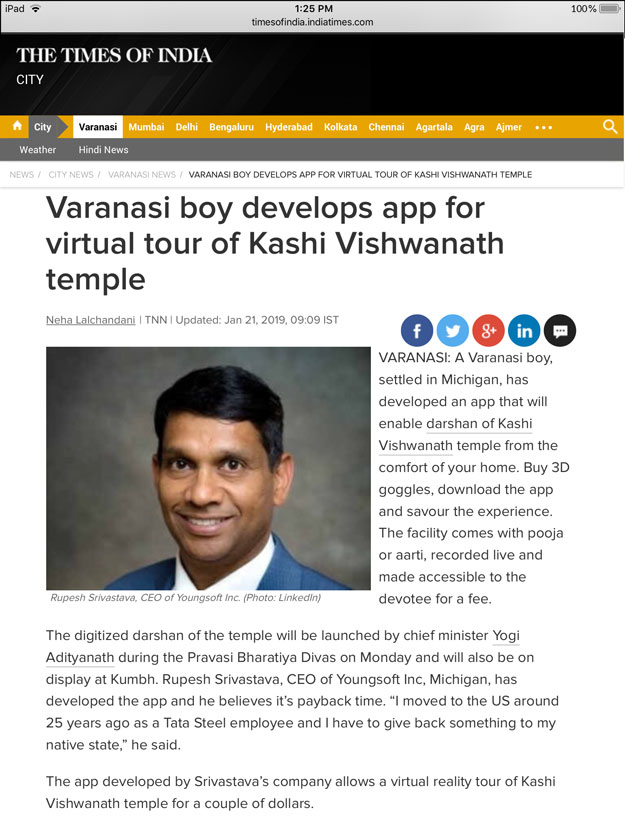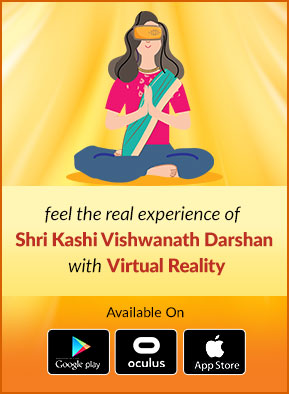 Location
Varanasi, Uttar Pradesh
kashi.youngsoft.com
Monday – January 21, 2019
to
Wednesday – January 23, 2019